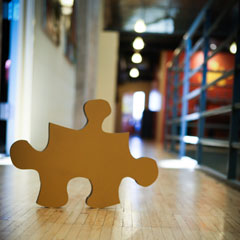 Changing the way businesses get marketing done!
Whether you are in need of creative and marketing resources or you have talent to share, you have come to the right place. For more than 15 years, Creatis has been helping companies like Medtronic, Target, UnitedHealth Group and Best Buy get things done! We think creatively when partnering with you to find high-quality marketing and creative solutions ― whether we add talent to your team or manage the project through the Creatis Studio. Our goal is to complement the work of your external agencies and partner with your internal department to get things done. We help you stay flexible without hiring or overspending.
Getting you the right person - in the right job - right now is what we do. Get more done today! Get Creatis!