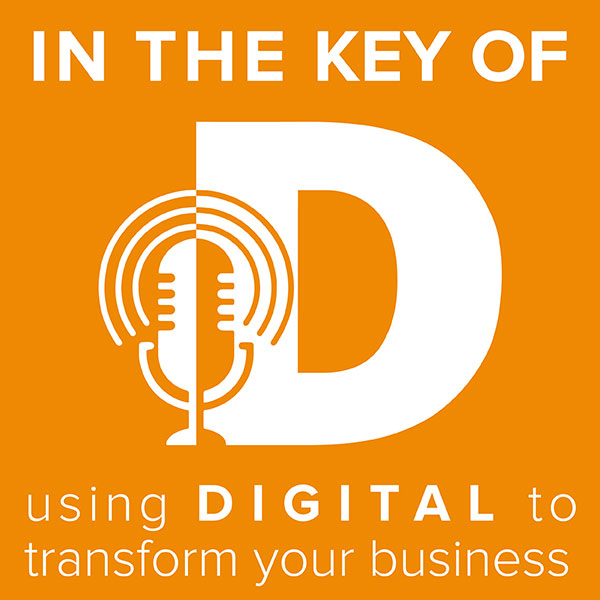 About In The Key of D Podcast
In The Key of D Podcast explores digital and why it matters to business leaders, executives, and professional practitioners?
Hosted by Kathy Hollenhorst and co-host Gino Giovannelli, the title of the "In The Key Of D" podcast comes from Kathy and Gino's shared passion for music and an understanding that good music parallels good business: you have to play in the right key and keep learning in order to grow. They wanted to facilitate an ongoing conversation that pulls back the curtain on using digital to make businesses better. But "In the Key of D" isn't about learning dry theory—it's about engaging with influential leaders, getting resources, and using newfound knowledge to make practical changes. Whether you're new to digital or experienced, this podcast will offer insights that you can implement.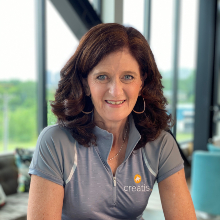 Kathy Hollenhorst
Intrapreneur, Business Leader, Marketing Guru, Podcast Host, LPGA Wannabe
Kathy's career has run the gamut from HR assistant in a small health care org to global marketing leader in a Fortune 100 company to owning and operating a business. She is a self-proclaimed Intrapreneur because she likes building the next new thing within established structures. Her most recent 'new thing' is this In the Key of D: Using Digital to Transform your Business podcast series.
Kathy had seven different roles during her 12 years at Carlson Companies including EVP Customer Engagement & Digital Marketing, Corporate VP of Enterprise Marketing and VP Global Marketing. Kathy also was SVP Marketing & Product Development at Caribou Coffee, SVP of Marketing for Greater Twin Cities United Way and Director of Global Frequency Marketing for Holiday Inn Worldwide. Now as President & CEO of Creatis she brings a "been there done that" experience to make life easier for Creatis' Fortune 500 clients.
Kathy's background in running large and small companies that are both for profit and not-for-profit across many industries provide her with a unique perspective on what it takes to make businesses successful. Her professional journey has taken her to do work in more than 25 countries, so she brings a global, national and local perspective to her work. She holds an MBA from the University of Minnesota and BS degrees in Business Administration and in Management from Moorhead State University.
Kathy loves engaging with other professionals about their career journey and has developed content around how to Go With Grace, a guide to effective and fulfilling job and life transitions. Her favorite music genre is rock 'n roll with a side kick of folk and jazz - with Dave Matthews Band, U2, Sting, Joni Mitchell and Norah Jones topping her favorite artist list. Kathy lives in Becker MN with her husband, Leon Fischer, where she enjoys yoga, golf, gardening, harmonica playing and, of course, listening to podcasts.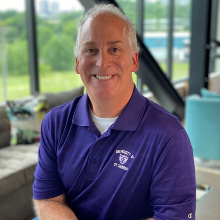 Gino Giovannelli
Teacher, Learner, Dreamer, Inspirer, Maker of clarity from chaos, Drummer
As a proven leader in the Digital Marketing space, Gino Giovannelli created Miles Interactive in 2006 to help clients identify how to best leverage the Internet to delight customers and maximize business success. Miles Interactive clients include the Minnesota Super Bowl Host Committee, University of Minnesota Alumni Association, GREATER MSP, Caribou Coffee, SUPERVALU, Life Time Fitness and Sun Country Airlines. Prior to starting Miles Interactive, Giovannelli served as Vice President of Carlson Interactive, an Interactive agency within Carlson Companies. During his tenure at Carlson, Giovannelli was responsible for the online success of Carlson businesses such as Radisson Hotels & Resorts, Country Inn & Suites, TGI Fridays, Regent Seven Seas Cruises and Carlson Wagonlit Travel. In addition, Carlson Interactive served the needs of external clients such as The Home Depot, Saturn Corporation and Northwest Airlines.
Prior to Carlson, Giovannelli served as Vice President of e.Media Group, a Minneapolis based Interactive agency, specializing in website design/development and multimedia marketing. Giovannelli received a Bachelor of Science in Mechanical Engineering from Bucknell University, and attended the Institute for European Studies in Vienna, Austria. He received an MBA from the Carlson School of Management, University of Minnesota, and completed the Carlson Companies Executive Leadership Program at the University of Minnesota. Currently Giovannelli is a Distinguished Service Faculty Member at the University of St. Thomas and serves as lead faculty for Digital Marketing for the Opus College of Business MBA and Executive Education programs at the University of St. Thomas. He serves as a faculty advisor for the Tommie Marketing Club. He has also been invited to speak as a featured presenter at the University of Minnesota, AMA (American Marketing Association) and MIMA (Minnesota Interactive Marketing Association). In 2020, he was awarded the Julie Hays Julie Hays Teaching Award in the Opus College of Business at the University of St. Thomas.
Gino loves to inspire professionals and students with finding new ways of doing new things….digitally of course. His love of music keeps him sane and performing with and for friends brings him joy. His musical inspirations are those rocker bands of the past like Rush, Kansas, Boston, Styx and Zeppelin….get on your feet and get those lighters out! Gino's avails from New Jersey (shocker), and lives in St Louis Park with his wife Lynnie and three sons, Marco, Luca and Stefano.
The Digital Solar System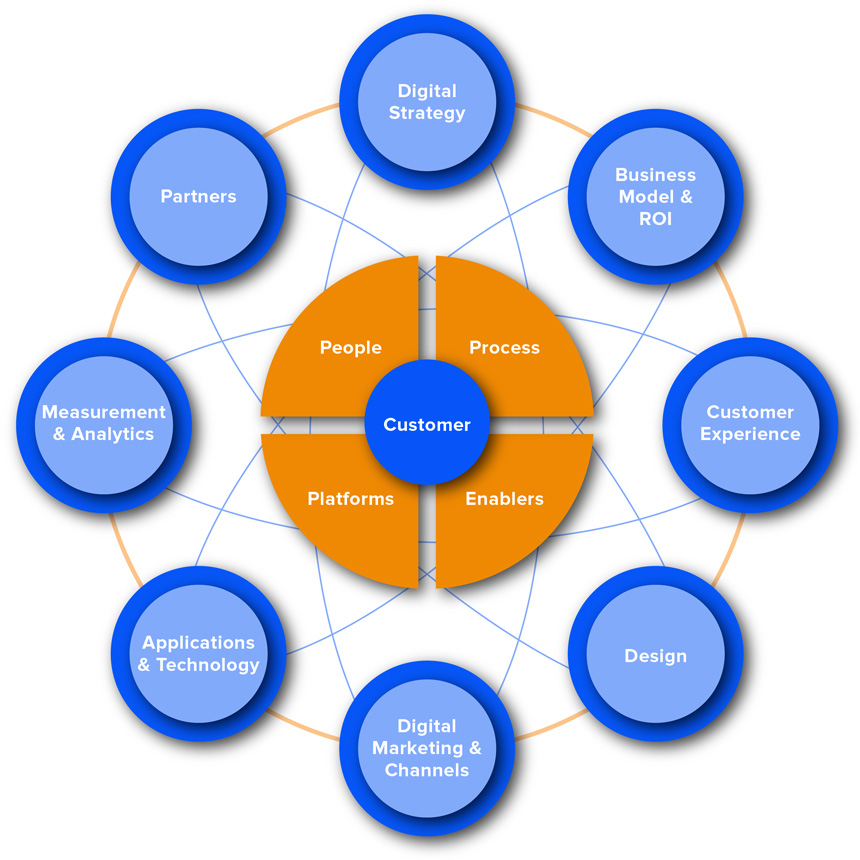 When we talk about digital, many people immediately fixate on the technology aspect, and while technology is a critical part of the conversation, it's just one of many planets in the larger "solar system" of Digital. We've created the graphic (above) to help visualize all the aspects of digital that need to work together in order to transform a business.
As you can see, there are a lot of moving parts in this solar system; design, user experience, applications, technology, strategy, measurement & analytics etc—and all of these parts revolve around the Customer. In order to keep each area straight, it's important to think about digital holistically. For example, fast-tracking fancy new technology (like an app) may produce fireworks now, but what happens when those fireworks hit the ground or that app fails to meet customers' needs down the line? If technology or design or marketing strategy are not connected to a broader vision that starts at the top, they will offer short-lived success. This weekly series will help break down how you can use digital to achieve long-term success that keeps up with trends.
Meet the Band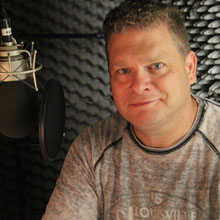 Tom Forliti - Engineering & Audio Production
Tom Forliti is the President, Owner, and Chief Engineer of The Resonating Chamber,Inc - Location and Post Audio production services.
Tom grew up in St. Paul, MN, graduated from the University of St. Thomas with degrees in TV/Communications, Classical Guitar Performance and Pedagogy, with minors in Jazz and Electronic Music. He is now 30 + years a freelancer in the business of Mixing, Recording and Designing Sound for Live, Broadcast, Sports, Dramatic, Commercial, Scripted, Documentary, Corporate and Community Moving Pictures. Yup, he's a "sound guy" (both technically and ethically). The Spoils Go to the Storyteller. Find your Fascination, discover your Amazing!
Learn more about Tom's business, The Resonating Chamber here.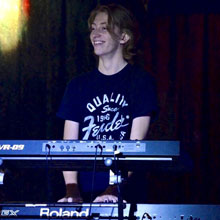 Marco Giovannelli - Music
Marco Giovannelli is a R&B/Jazz pianist from St. Louis Park, Minnesota. Having played piano since age four, and having his father, Gino's music constantly playing around the house, Marco developed his love for music early and he immersed himself in a wide variety of genres. His original music contains a fusion of R&B, Pop, Jazz, Rock, influences. He is the keyboardist, and co-songwriter for for the Jazz/R&B quartet, gio., who released their debut EP in August, 2019. Since then, Marco has been studying Jazz Piano at the Jacobs School of Music at Indiana University, and is the keyboardist for the IU Soul Revue where he shared the stage with Bootsy Collins.
Seth Conover – Content Management
Seth is a marketing specialist with 6+ years of experience in content creation & management and project coordination. He's also a musician who writes & composes songs, sings and plays guitar. Seth is thrilled to help bring this podcast to life and dive into his own digital transformation. His favorite musical artists? Too many to list here, but here's a few notables: Fiona Apple, Radiohead, Wilco & Bob Dylan.
Cristina Segar — Project Management
Cristina is Marketing/Project Manager at Creatis and has 15+ years of experience managing creative, multilingual, and marketing projects. She was raised bilingual in Paris, speaks French and Spanish, yet for 20+ years she has called Minnesota her home. With her international background, Cristina's musical tastes span many genres and she loves to sing (though not in public). Some of her favorite musicians include Adele, Coldplay, Depeche Mode, Lily Allen, Tori Amos and Sara Bareilles.
Sponsored by

Creatis is the go-to digital and marketing resourcing firm that helps companies across the Twin Cities get more work done.