What can Digital do for you? Join host Kathy Hollenhorst and co-host Gino Giovannelli to explore why digital matters and how it helps entrepreneurs, business leaders and digital/marketing professionals make their businesses better. Featuring conversations with top Twin Cities business leaders and digital experts.
Sign-up for our Podcast Newsletter and receive podcast notifications and enhanced content.
Featured Episode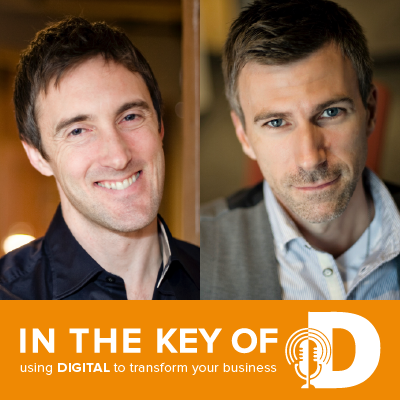 episode 3
Measure Twice, Cut Once—Featuring Andrew Benson & John Dusek
When Shakespeare wrote "To thine own self be true," he might have been talking about Andrew Benson and John Dusek, who together co-founded Straight Line Theory, a company focused solely on user experience (UX) research and design. Andrew and John join the podcast to help us understand what UX design is all about, the challenges of developing digital products that are easy to use, and why users should influence technology, not the other way around.