episode 2
Why Sears Could Have Been Amazon—Featuring Craig Herkert
Dust from the Digital "big bang" is still settling. Global retail executive & Advisory Board member Craig Herkert knows the digital world is in its infancy and that change is just what business leaders and professionals sign up for. Craig joins the podcast to talk big picture: adapting to survive, the ethics of moving with—not in front of—your consumer, and why Sears failed to become Amazon.
Our Guest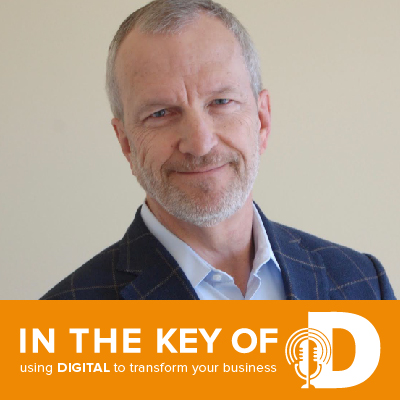 Craig Herkert
Former CEO at Supervalu
Former CEO Americas at Wal-Mart
Adjunct Professor at University of St. Thomas
Craig Herkert is an Adjunct Professor and Advisory Board member serving CPG start-ups.
Craig was the CEO at Supervalu from 2009 to 2012. From 2004 to 2009, he served as President and CEO Americas at Wal-Mart International. From 2000 to 2003, he was COO of Walmart International.
Prior to joining Walmart, Craig spent 23 years at Albertsons in a variety of capacities.
Craig currently serves as an Advisory Board Member at The Whole Coffee Company, GrocerKey, SwitchBoard, Tea Drops, and the Opus College of Business at St. Thomas University. Craig is an Executive Fellow at the University of St. Thomas in Minneapolis where he teaches graduate-level International Marketing.
Show Notes
In this episode we cover:
How Craig defines digital transformation [1:35]
What are the biggest upsides of using digital for companies? [3:11]
What is holding the transformation back? [6:12]
Craig's advice for executives and business leaders: How to get started using digital? [9:14]
COVID-19's impact on the retail industry [11:10]
What online shopping can and can't do [15:06]
The future of remote work after COVID-19 [17:13]
Rapid Fire! Fun facts and fast answers with Craig [25:06]
How does Craig stay current with digital? [24:54]
What's the next big thing in digital? [27:30]
Kathy & Gino's "Key" Takeaways [31:00]
Links & Resources
"Key" Takeaways
Companies that don't go digital simply will not survive.
What's holding digital back? The people with an opposition to change. Individual "primal" survival always trumps survival of the "herd."
As a leader, you have to empower your people to change, and give them the tools to make it happen.
Digitized curated "in-store" experiences are the future of retail